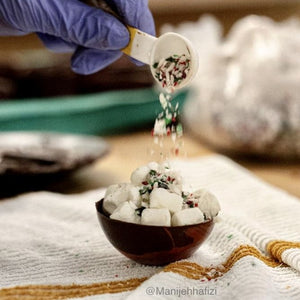 Create a bit of Millie magic from the comfort of your own home. This DIY Hot Chocolate Bomb Kit comes with every ingredient that you'll need to make your own special Hot Chocolate Bombs at home. 
Serves 4 people. Makes 4 Hot Chocolate Bombs.
Prep Time of 10 minutes.
Check out Millie's other baking mixes! We also have Hot Chocolate Bombs and Hot Chocolate Bomb Kit (Set of 2) available.